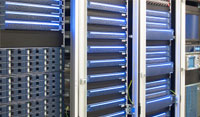 Published: January 2014
Number of pages: 62 / Tables & Charts: 47
Click here to view the press release

Related products:
Data Centre Pricing in Europe 2013 to 2018
Data Centre Pricing in the UK 2014 to 2019
Data Centre Pricing in France 2014 to 2019
Data Centre Pricing in Germany 2014 to 2019
About the report
A new and updated report from Tariff Consultancy Ltd (TCL) called Data Centre Pricing Netherlands – 2014 to 2019 surveys the key pricing trends in the Dutch Data Centre market, now the 3rd largest country market in Europe behind the UK & Germany, with almost 380,000 square metres of raised floor space by the end of 2014.
With the space available pricing for rack space in the Netherlands remain competitive, with more than 54 Data Centre providers with 117 facilities identified in the report, with some operators offering a rent free period of as much as six months for new rack space orders.
The basis of the report is a unique model of the Dutch Data Centre market developed by TCL which includes the key metrics of power, raised floor capacity and rack space and per square metre pricing by both facility and by Data Centre provider.
The model can be segmented by location and by the 3 main types of Data Centre segment type (which are Carrier Based, Carrier Neutral & Premium Data Centres) used in the report. The information used in the model is obtained from the provider as part of a "bottom up" process.
The report provides a forecast for Dutch Data Centre raised floor space and revenue over the 5 year period from the end of 2014 to the end of 2019 – and the growth in raised floor space from 2014 to 2019 - with the key trends that are taking place in the market.
It also provides a forecast for standard Dutch rack space pricing and Data Centre per square metre pricing over the 5 year period from the end of 2014 to the end of 2019.
Table of Contents
A list of tables and charts used in the report
A list of Dutch Data Centre companies mentioned in the report
Executive Summary
The main highlights of the Data Centre Pricing Netherlands – 2014 to 2019 report Introduction – Data Centre Pricing Netherlands – 2014 to 2019 report
Research Methodology
The main Data Centre segments identified in the report
The Data Centre tier certification used in the report
The Power Usage Effectiveness ratio used in the report
The Data Centre pricing used in the report The other metrics used in the report
Chapter One – A market overview of the Data Centres in the Netherlands
Introduction The landscape for Data Centres in the Netherlands
The key Dutch Data Centre players in the Netherlands
The Carrier Based Data Centres Segment in the Netherlands
The Carrier Neutral Data Centre Segment in the Netherlands
The Premium Data Centre Segment in the Netherlands
Key Point Summary
Chapter Two – Average pricing for Data Centres in the Netherlands
Introduction Average rack space pricing for Dutch Data Centres
Installation charges
Administration charges N
etherlands Data Centre pricing per square metre
Selected Dutch Data Centre pricing for cage space
Selected Dutch Data Centre pricing for cross connect services
Typical Netherlands Data Centre pricing for power
Basic Dutch industrial power costs
Average customer power per Dutch Data Centre facility
Dutch Data Centre pricing per kW bundle per rack per month
Dutch Data Centre Watts per square metre pricing per month
Data Centre price trends in the Netherlands
Dutch Data Centre pricing for supplementary services
Average Data Centre pricing for the Netherlands - a forecast from end 2014 to end 201
Key Point Summary
Chapter Three – The key future developments in the Dutch Data Centre market
Introduction
The key statistics in the Dutch Data Centre market
The key new Data Centre developments in the Netherlands
A forecast for Dutch Data Centre raised floor space from end of 2014 to the end of 2019
A forecast for average Dutch Data Centre revenues from the end of 2014 to end of 2019
A forecast for average Dutch Data Centre rack space pricing from end 2014 to end 2019
A forecast for average Dutch Data Centre pricing per kW from end of 2014 to end of '19 The key price trends in the Dutch Data Centre market Key Point Summary
Chapter Four – Conclusions to the Data Centre Pricing Netherlands – 2014 to 2019

A list of tables and charts used in the report
Figure 1: A chart showing the forecast raised floor space growth in the Dutch Data Centre segments from the end of 2014 to the end of 2019 - in square metres
Figure 2: A table showing the forecast raised floor space growth in the Dutch Data Centre segments from the end of 2014 to the end of 2019 - in square metres
Figure 3: A chart showing the forecast average increase in Dutch raised floor space per Data Centre facility from the end of 2014 to the end of 2019: in square metres
Figure 4: A chart showing the forecast average increase in customer power per Dutch Data Centre facility from the end of 2014 to the end of 2019: in MW
Figure 5: A pie chart showing the number of Dutch Data Centres by segment type as of the end of 2014 - in per cent
Figure 6: A pie chart showing the proportion of Dutch Data Centre raised floor space available by segment type as of 2014 - in per cent
Figure 7: A chart showing the total forecast Dutch Data Centre raised floor space in square metres compared with the other European markets as of the end of 2014 - including theUK,Germany&France
Figure 8: A table showing the forecast breakdown of the number of Data Centre facilities and raised floor space within and outside theAmsterdamarea as of the end of 2014 - in per cent
Figure 9: A pie chart showing the forecast breakdown of Dutch Data Centre raised floor space by Dutch city as of the end of 2014: as of the end of 2014: in per cent
Figure 10: A table showing Equinix's Data Centre presence in theNetherlands(square metres)
Figure 11: A table showing Interxion's Data Centre presence in theNetherlands(square metres)
Figure 12: A table showing TelecityGroup's Data Centre presence in theNetherlands(square metres)
Figure 13: A table showing DRT's Data Centre presence in theNetherlands(square metres)
Figure 14: A chart showing the forecast increase in Dutch Data Centre raised floor space from the end of 2014 to the end of 2019 - in square metres
Figure 15: A pie chart showing the forecast increase in Dutch Carrier Based Data Centre raised floor space as a proportion of total Dutch Data Centre space as of the end of 2014 - in per cent
Figure 16: A chart showing the forecast increase in Dutch Carrier Based Data Centre raised floor space from the end of 2014 to the end of 2019 - in square metres
Figure 17: A chart showing average standard retail rack space pricing for the Dutch Pan European, Carrier Neutral & Premium Data Centre segments: as of January 2014 - in Euro per month
Figure 18: A pie chart showing the forecast increase in Dutch Carrier Neutral Data Centre raised floor space as a proportion of total Dutch Data Centre raised floor space as of the end of 2014 - in per cent
Figure 19: A chart showing the forecast Dutch Carrier Neutral Data Centre raised floor space from the end of 2014 to the end of 2019 - in square metres
Figure 20: A chart showing Interxion's Data Centre presence in theNetherlands(square metres)
Figure 21: A pie chart showing the forecast increase in Dutch Premium Data Centre raised floor space as a proportion of the total Data Centre market as of the end of 2014 - in per cent
Figure 22: A chart showing the forecast increase in Dutch Premium Data Centre raised floor space as a proportion of total Dutch Data Centre space from the end of 2014 to the end of 2019 - in square metres
Figure 23: A chart showing the average upper quartile level standard retail Data Centre rack space pricing in Europe (theUK,France,Netherlands&Germany) - in Euro per month
Figure 24: A chart showing average standard retail Dutch Data Centre rack space pricing from January 2010 to January 2014 - in Euro per month by Quarter
Figure 25: A chart showing average retail standard Dutch Data Centre rack space pricing for the Carrier Based, Pan European, Premium, Carrier Neutral & average overall Data Centre segments from January 2010 to January 2014 - in Euro per month by Quarter
Figure 26: A table showing average retail standard Dutch Data Centre rack space pricing for the segments of Carrier Based, Pan European, Premium, Carrier Neutral & average overall Data Centre segments from January 2010 to January 2014 - in Euro per month by Quarter
Figure 27: A chart showing the forecast average rack space pricing by segment type for Dutch Data Centres as of the end of 2014 - in Euro per month
Figure 28: A chart showing a selection of Dutch Data Centre once off installation costs per rack - in Euro per rack
Figure 29: A chart showing average Dutch Data Centre square metre pricing per segment as of the end of 2014 - in Euro per month
Figure 30: A table showing selected Dutch Data Centre cage space pricing - in Euro per month
Figure 31: A table showing selected Dutch Data Centre cross connect pricing - in Euro per month
Figure 32: A chart showing Dutch industrial power costs from 2009 to 2013 in Euro per kW per hour -compared with the EU-27 country average
Figure 33: A chart showing forecast average customer power per Dutch Data Centre facility from the end of 2014 to the end of 2019 - in MW per facility
Figure 34: A chart showing average Dutch Data Centre pricing per power bundle per rack (in kW) - in Euro per month
Figure 35: A chart showing average Dutch Data Centre Watts per square metre pricing - in Euro per month
Figure 36: A chart showing forecast average per square metre pricing for Dutch Data Centres from the end of 2014 to the end of 2019 - in Euro per month
Figure 37: A table showing the key statistics of the Dutch Data Centre market - as of the end of 2014
Figure 38: A table showing selected new Data Centre developments in theNetherlands
Figure 39: A table showing key selected new Data Centre developments from 2010 to the end of 2014 - in square metres
Figure 40: A chart showing forecast Dutch Data Centre raised floor space growth from the end of 2014 to the end of 2019 - in square metres
Figure 41: A chart showing forecast average Dutch Data Centre utilisation rates from the end of 2014 to the end of 2019 - in square metres
Figure 42: A chart showing forecast average Dutch Data Centre revenue from the end of 2014 to the end of 2019 - in millions of Euro per month
Figure 43: A chart showing forecast Dutch Data Centre average standard retail rack space pricing from the end of 2014 to the end of 2019 - in Euro per month
Figure 44: A chart showing forecast standard retail average Dutch Data Centre pricing per square metre from the end of 2014 to the end of 2019 - in Euro per month
Figure 45: A chart showing standard retail average standard retail forecast Dutch Data Centre pricing per kW from the end of 2014 to the end of 2019 - in Euro per month
Figure 46: A chart showing forecast standard retail average rack space and per square metre pricing in theNetherlandscompared with other European countries - in Euro per month
Figure 47: A chart showing the average standard retail Data Centre pricing in 14 European countries - in Euro per month as of January 2014
Below TCL provides a list of the Dutch Data Centres that are mentioned in this report:
BIT; BT Global Services; Citadel 100; ColoCenter Zoetermeer; COLT Telecom; Data Place; Databarn; Datacenter Den Holder ; Datahouse; Data Center Freisland ; Easycolocate; Easynet; Equinix; Evoswitch; Eurofiber ; Global Switch; Global-E Data Center; Green House Data Centers; Gyro Center; I3D Data Centre; Interconnect; InterDC ; Interoute; Interxion; ISP Services; ITB Datacenter ; KPN CyberCenter; Level (3); NAP of Amsterdam; NedZone Data Center; NIKHEF; Previder; SARA; Serverius; Spaanse Kubus; Switch DataCenter Group; TCN Data Hotels; TelecityGroup; The DataCenter Group; Verizon Business;