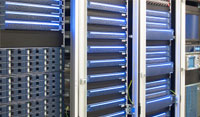 Press Release: Click here to view it
Number of Pages: 87
Number of Figures: 40
Published: May 2016
Synopsis
Datacentrepricing.com 3rd edition of the Data Centre Middle East report provides forecasts for Data Centre raised floor space and Data Centre Customer Power (DCCP) for the 3 year period from the end of 2016 to the end of 2019. TCL calculates that the region has almost 140,000 m2 of Data Centre raised floor space and 176 MW of DCCP as of the end of 2016.
But the rate of growth in the region has slowed with just over 7,400 m2 of new raised floor space added in total during 2015, with the Telecom Provider accounting for the majority of new Data Centre facilities launched over the past year – with the main growth taking place in Saudi Arabia. The report uses primary research and information from the unique TCL Data Centre pricing database.
The largest markets in the Middle East include the UAE, Saudi Arabia and Israel. Additionally Iran has the potential to become one of the largest markets, with some 16 Data Centre facilities, and a need for new domestic IT infrastructure investment, with additional capacity for international communications also required.
A chart showing the forecast CAGR growth by Middle East country market from 2016 to 2019 - in per cent per annum
Geographical Coverage
Bahrain
Cyprus (new in 2016 report)
Iran
Israel
Jordan
Kuwait
Oman
Qatar
Saudi Arabia
UAE.

Content
- 85 Data Centre Provider with over 120 Data Centre Facilities
- Forecast raised floor space and DCCP 2016 to 2019
- A profile for each DC market, with brief profiles of key Data Centre providers,
and key trends in the Data Centre landscape in each country.
- Data Centre pricing for each country aggregated into an industry average
- Profiles of 10 largest Data Centre Providers
Table of Contents
A list of Figures
Methodology
Introduction
Executive Summary
Chapter 1: Introduction
The Data Centre landscape in the Middle East
The growth by Data Centre country
Key Point Summary
Chapter 2: Data Centre Middle East Country Market Profiles
Introduction
Profiles covering Data Centre Landscape
Data Centre Profiles
Data Centre Power
Data Centre Space
Data Centre Pricing
Data Centre forecasts 2016 to 2019
Conclusions
Chapter 3: Outlook for the Middle East Data Centre from 2016 to 2019
Introduction
Key new Data Centre build outs in the Middle East
Key trends for Middle East Data Centre facilities
Consolidated forecasts for Data Centres in the M-E from '16 to '19
Forecasts for Middle East Data Centre space in m2 from '16 to '19
Forecasts for Middle East Data Centre power in MW from '16 to '19
Constraints for Middle East Data Centre growth
Key Point Summary
Chapter 4: Outlook for the Middle East Data Centre from 2016 to 2019
Introduction
Equinix Data Centre Profile (UAE)
Etisalat Data Centre Profile (UAE)
Injazat Data Systems (UAE)
Mobily Data Centre Profile (Saudi Arabia)
Oman Data Park Profile (Oman)
Ooredoo Data Centre Profile (Qatar)
Pars National Data Center Profile (Iran)
STC Data Centre Profile (Saudi Arabia)
Key Point Summary
Chapter 5: Conclusions – Data Centre Middle East - 2016 to 2019